By Keri Johnston
The El Hans restaurant, located a quick walk from the Nestroyplatz U1, the Taborstrasse U2 or number 2 tram at Karmelitermarkt and cornered to the Barmherzige Brueder Hospital in the 2nd district, is a wonderful little find.
I have to admit I'd often walked past the nondescript building without even noticing it, especially in the winter months. Thankfully that all changed one evening in May when I met up with a large group of friends here for dinner! The weather was perfect for dining outside, the street is quiet and they had set up a nice table for us under the trees and hanging lanterns that gives a great ambience.
Since it's a Spanish restaurant we started with tapas: Iberico ham, croquettes and calamari. There are some creative cocktail choices such as the Mitzi, Basil Smash and Sherry-Manzanilla but many of us chose Sangria. The waiting staff were always attentive and spoke English well, they were also considerate in advising us to choose our entrees early so they could be prepared before the evening rush hit.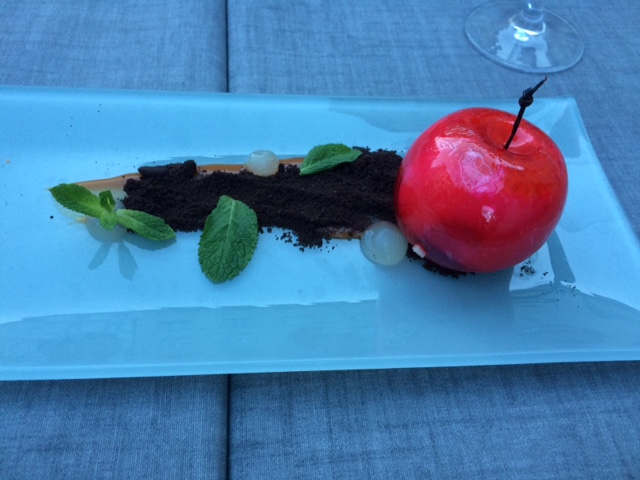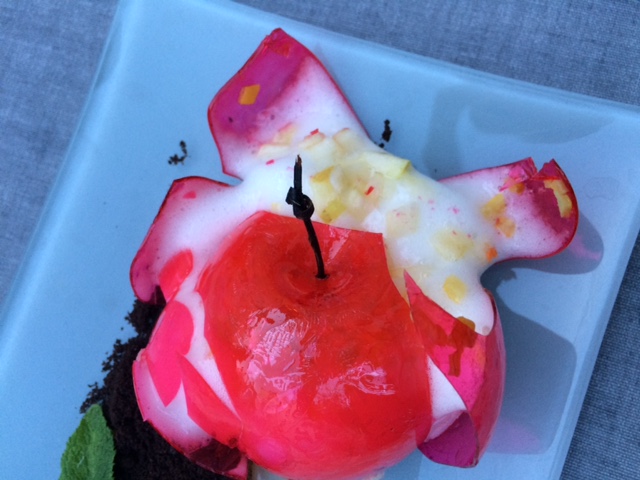 There were nice selections including acorn fed Iberian Pork with beets and sweet potato and a 24 hour cooked lamb shoulder with figs, walnuts and homemade ketchup. The menu changes with market availability which makes this restaurant modern and evolutionary. Everything was tasty and the dishes were nicely crafted with favours and cultures fusing together on a very well presented plate.
But the piece de resistance was the dessert 'The apple that wanted to be a lemon' was so unique and innovative. It was comprised of lemon mousse with fresh apple encased in a candy apple shell with mint, salt caramel and chocolate garnish. An absolute work of art and almost too pretty to eat but divine to devour.
Our family definitely plans on making el Hans a regular stop. Another reminder that the 2nd district is an up and coming culinary destination with such neighbors as Mochi and Ansari just blocks away.